BREATHABLE
Dermalize (D-lizepro in the USA) sets itself on the global tattoo market as a certified medical replacement of the commonly used alimentary cling film. The film is breathable, letting oxygen in and allowing excess moisture vapor to be released from the wound.
ANTIBACTERIAL BARRIER
It builds an antibacterial barrier that guarantees a thorough protection from external agents. The tattoo film must be changed regularly as prescribed on the "How to use" section.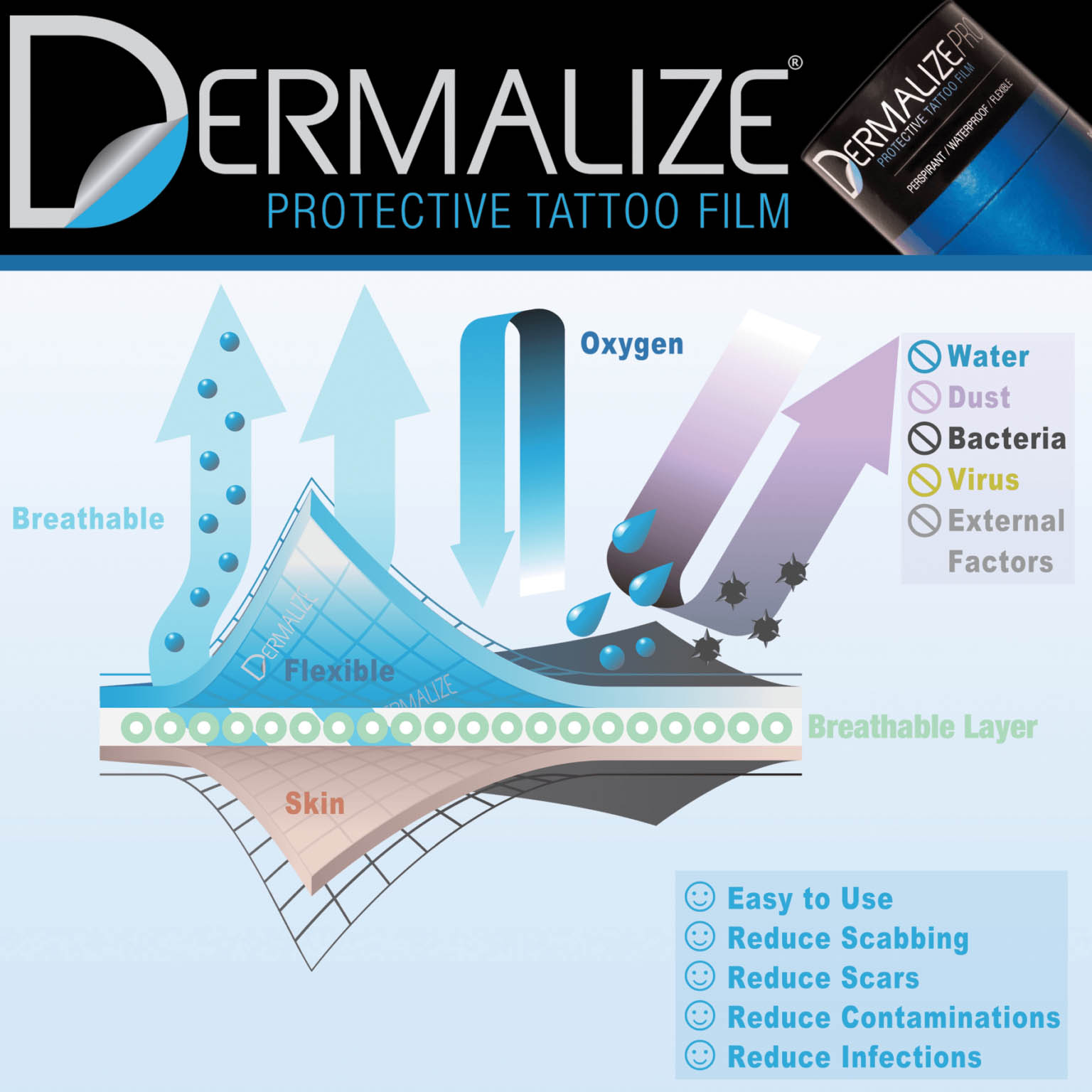 Any doubts left?
Check our FAQ's section!